Travel Medical Care at Miami Urgent Care Clinic
Getting sick when away from home can be a horrible, terrifying, expensive experience. At the
Miami Urgent Care Clinic
we provide all sorts of useful information and medical services for patients traveling through the Miami area and patients traveling abroad. The information we provide for you can reduce the risk of getting ill while traveling. The
vaccinations and immunizations
we can provide for you will help keep you well.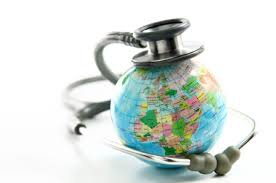 Furthermore, many countries require Vaccinations and Immunizations prior to your entering. At the Miami Urgent Care Clinic we can advise you and provide you with those travel vaccinations and immunizations quickly at reasonable prices.
Although not required, it is best schedule your visit at Miami Urgent Care 4 weeks prior to your scheduled departure date. That's because some required vaccines take time to be effective in preventing disease and others require more than one in a series and have to be scheduled several weeks apart. Fees for vaccines are in addition to the office visit fee.
Call Now to arrange a visit with the Miami Urgent Care Clinic Travel Specialist!