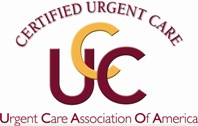 A unique medical practice offering accessible, convenient, expert medical care when you need it!
Walk Ins Welcome!
No long waits!
Same Day Appointments!
No Referral Needed!
Uninsured Welcome!
305-494-0536
Open Hours
Monday, Wednesday and Friday
7 am to 5 pm
Tuesday and Thursday
11 to 8 pm
Saturday 9 am to 5 pm
Sunday Closed (Open Sunday 9/24/2017)
Dr. Mones is available for telephone visits when the office is closed.
Please TEXT 305 494-0536 to schedule a telephone consult.
2645 S. Douglas Road, Suite 502 Miami, 33133
Miami Urgent Care™ is a state-of-the-art, primary care, medical clinic. Our medical staff is equipped to care for the usual illnesses treated in a family physician, dermatologist, gynecologist, urologist or other doctor's office as well as most minor, non life threatening conditions seen in hospital emergency rooms.
Best of all, walk in patients are welcome and same day doctor's visits are available at our walk in clinic. We provide expert care in handling minor emergencies, including injuries, wound care, lacerations, sprains, and minor broken bones. We promptly treat STD's, infections, rashes and perform PAP Smears, Immigration exams, camp physicals, employment physicals, yearly physicals and school physicals. We perform complete diagnostic services including lab and x-ray and even dispense medication in house for your convenience. Please click on services for a more comprehensive list of services we offer.
Prompt attention is given upon arrival. Most patients at Miami Urgent Care walk in clinic are seen in less than one hour - much faster than an overcrowded emergency room. Miami Urgent Care Clinic offers extended evening and weekend hours, and no appointment is necessary in most cases.
To make your wait as comfortable as possible large screen televisions are present in the waiting area and in all exam rooms. Hot coffee and Tea is offered and we even have iPads available for our patients to check their email or browse the Internet. Our exam rooms have floor to ceiling glass windows with beautiful views of downtown Miami and Coconut Grove.
Oh and did we mention that all of our patients have access to our doctor's cell phone after hours? We don't know of another urgent care center anywhere that does that.
That is just one of the many reasons we believe we are a unique urgent care center. You see, all urgent care centers are not the same. We believe we are the best urgent care in Miami. And guess what? Our patients agree. We are the highest rated urgent care center on Google Reviews. Check out some of our recent reviews!
Just give us a call ... our Miami Urgent Care Doctors and friendly staff are ready and pleased to care for you now. To learn about the Miami Doctor who is the Director of Miami Urgent Care Walk In Clinic please click on Miami Urgent Care Doctor now.
Miami Urgent Care Center
Walk in Clinic
State of the Art Facility
On Site Medication Dispensing
Valet Parking On Site
No Appointment Required