Medication Dispensing
Call Now or Walk-In
305-735-8275
Medicines Dispensed In Our Office
When you don't feel, especially after hours, the last thing you feel like doing is searching for an open pharmacy, climbing out of your car and waiting in line to pick up your medications. At Miami Urgent Care and Family Practice we are committed to making you feel better fast and to providing expert accessible care that is convenient.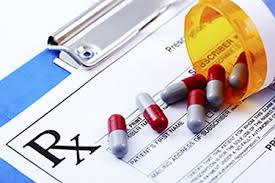 That's why we stock and dispense many reasonably priced medications. Our expert doctors and physician assistants will determine what medications you need to feel better quickly and if you want us to we can dispense the medication as you leave our office. Or if you prefer we can send your prescription to an open pharmacy of your choice using our technologically advanced electronic medical record system so that the prescription is ready for you when you arrive there.

We understand how badly you feel when you are ill or injured and how you just can't wait to get home and climb in to bed. Dispensing medication on site is just one of many ways we at Miami Urgent Care and Family Practice do are best to try and make the doctor experience as painless as possiblle.