Vaccines & Immuniztions
Travel & Preventive Vaccines, School Immunizations
Call Now or Walk-In
305-735-8275
At Miami Urgent Care and Family Practice we provide many different types of vaccines to keep you healthy. We provide yellow fever vaccines, flu (influenza) measles mumps and rubella, varicella (chicken pox) tetanus, diptheris pertusis and tetanus, hepatitis A, hepatitis B, pneumonia, typhoid, Gardisil (HPV) and others. If you'd like to learn more about specific vaccines, click on the links above.
Oh, and of course we know that sometimes your busy schedule prevents you from coming in during what others consider "normal hours", or you find yourself having to travel on short notice, so we are open early morning, evenings and weekends to assist you with your vaccination needs.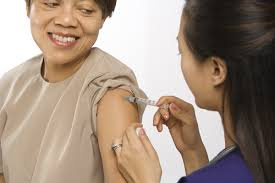 And did you know that sometimes we can test your bodies immunity by doing a blood test to see if you are already immune from prior vaccination or from having already had the disease, such as chicken pox. Although vaccines are important and save lives by preventing disease, like all other medications they are not without rare important side effects. So at Miami Urgent Care and Family Practice we believe sometimes it might be wise to first test you to see if you're immune before receiving the vaccine. That's just one of the things we can talk about during your vaccine consultation. It's all part of our belief that it is important to educate our patients and let them help in decisions that impact their health.
If you are traveling we can also help answer your health related travel questions so you can be better prepared and remain healthy while your away.
Oh and did we mention that all of our patients receive Dr. Mones personal cell phone and email so in case you do have questions while you are gone or don't feel well and need to reach him you can. Just another way we think Miami Urgent Care and Family Practice is a unique facility.